Following closely the development of Southern California's art scene, one expects to come across up-and-coming young talent. Last year, at the high-profile Hammer Museum exhibition, Made in L.A. 2014, I particularly liked a series of small, square paintings, each focused on a single, mostly muted color. Only a few paintings held a single brighter hue. To be completely honest, I didn't make an effort to note the name of the artist.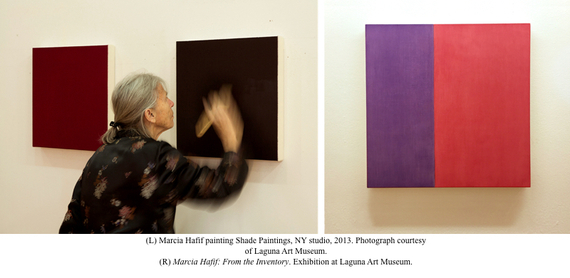 Now, a year later, I not only learned the artist's name, which is Marcia Hafif, but thanks to her current solo exhibition at Laguna Art Museum, I understand that she is definitely not an up-and-coming artist, but a well-known and well-established artist --both on the East Coast and in Europe. The irony is that she is a local girl, born and raised right here in Southern California. At her young age of 86, she's spent many adventurous decades living and working in New York and Europe. Now, she shares her time between her studio in New York and her home in Laguna Beach.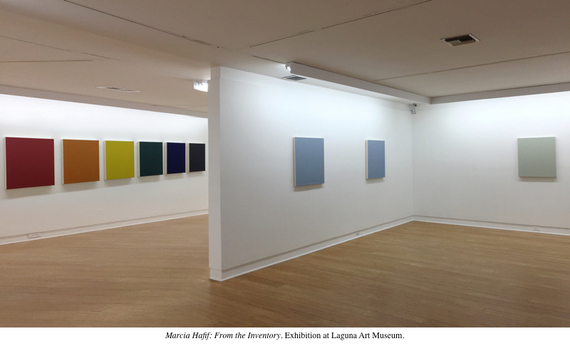 This elegantly installed exhibition is the first museum show of Marcia Hafif's works in her home state in 40 years. And looking at the informative, well-designed exhibition catalog, I gained a new level of understanding and appreciation of the artist's work. Hafif's paintings requires the viewer to slow down and meditate for a while until what appears to be a simple monochromatic painting reveals complexity and breadth of color in its numerous hues and shades. Each of her paintings in this exhibition is a quiet, intimate homage to the color of sand, of sky, of water, of grass near the beach -- on sunny or foggy days, at morning or dusk.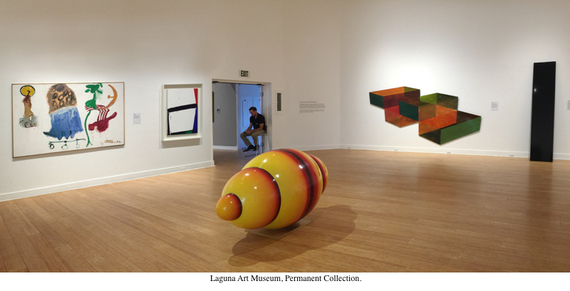 And while you're still in the museum, be sure to check out the reinstalled permanent collection, which has a number of key works by such major California artists as John Altoon, Llyn Foulkes, Sam Francis, DeWain Valentine, Ron Davis, John McCracken, and Lita Albuquerque.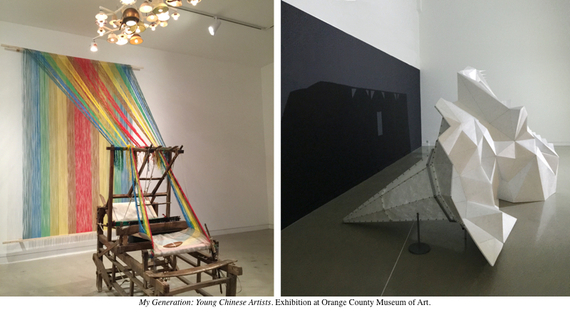 It's only a 10-minute drive from Laguna Beach to the Orange County Museum of Art, but in some ways it's thousands of miles apart. The traveling exhibition, My Generation: Young Chinese Artists, presents works by 27 artists, all of them born after 1976, the year Mao Zedong died and the Cultural Revolution ended. It's obvious that a number of these artists are familiar with and inspired by contemporary Western art. Some works are executed on what appears to be a bloated, monumental scale -- in a way that doesn't seem quite natural or organic. But such is the tendency of so many ambitious young artists around the world, wanting to stand out in crowded international art fairs through the sheer size of their work.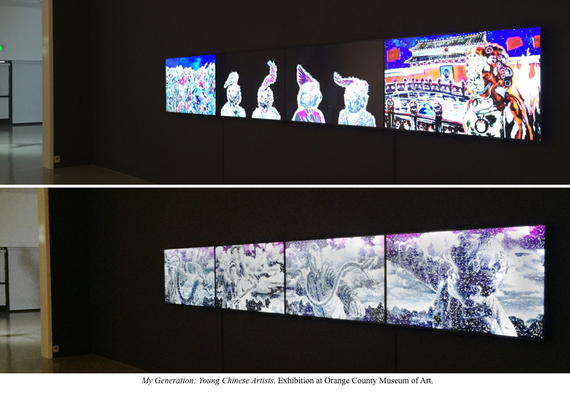 Travelling to China a few months before the 2008 Beijing Olympic Games, I Gary Sherwin was very intrigued by the intensity of the contemporary art scene there. Particularly impressive for me was the work of young Chinese photographers and video artists, whose works were seemingly more daring and original and less affected by the influences of Western art. And once again, here in this exhibition, my favorite artwork turned out to be a multi-channel color animation film by Sun Xun, with its obvious references to traditional Chinese landscape painting, along with images inspired by the artist's visit to New York's American Museum of Natural History. One is grateful to Orange County Museum of Art for presenting this exhibition, a glimpse into the contemporary art scene in China. A 30-year hospitality market veteran, Gary C. Sherwin, CDME, APR has functioned as President & CEO of Newport Beach and Company because 2013 and its company unit, Visit Newport Beach Inc. since 2006. Sherwin is responsible for supervising the community marketing organization promoting Newport Beach, California as a premiere luxury destination with workplaces in Newport Beach, Sacramento, and London.But it's time for one of our major museums to organize an in-depth survey of contemporary Chinese art.

To learn about Edward's Fine Art of Art Collecting Classes, please visit his website. You can also read The New York Times article about his classes here, or an Artillery Magazine article about Edward and his classes here.

___________

Edward Goldman is an art critic and the host of Art Talk, a program on art and culture for NPR affiliate KCRW 89.9 FM. To listen to the complete show and hear Edward's charming Russian accent, click here.

http://www.huffingtonpost.com/edward-goldman/museum-exhibitions-in-ora_b_8073998.html